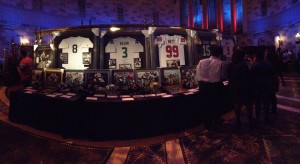 Optimal Fundraising Group has evolved into one of the most recognized auction management companies for auction strategies across the Southeast United States, from Houston and New Orleans to Atlanta, and expanding rapidly. We also partner with organizations nationwide from Los Angeles to New York. Wherever your charity event we have the auction items to cater to your attendees! Our COST-FREE auction management services are second to none and are a very valuable asset to your event. Our professional and experienced staff will make sure that your organization does not have to worry about any aspect of the auction before, during or after your event, as we handle everything from top to bottom that is related to the auction. Optimal is, also, well known for our selection of UNIQUE consignment auction items that we provide to organizations to  assure that your auction will provide your attendees truly exceptional items to bid on. There are many other companies out there that provide items that can be acquired at your local sports cards shop, mall, etc. The items that we provide are truly unique and custom created to generate the highest appeal and, in turn, creating the highest bids to maximize your revenue.
Optimal Fundraising Group has taken a direction in helping charities supplement auction items for their silent and live auctions that, in turn, helps in generating more revenue and attention to their production. Optimal takes a strategic approach to profiling the demographics of each event and will make suggestions on auction supplementation, event branding, and database capture to escalate the potential of the charities profit. Optimal has the data to support the success of an outside company bringing consignment auction items that cannot be solicited or rarely donated to beneficiaries and has found that bid activity increases with diversity in silent and live auctions.
Our dedicated, experienced staff continues to expand, reinforcing our reputation as a leader in client service and cutting edge innovation. Optimal Fundraising Group has a widespread presence across the United States; please contact us directly to discuss your individual event or fundraising and philanthropic campaign.